GIG marketplace
Embedding website owners, community leaders, freelancers and customers to benefit from each other with advanced white label freelance platforms.
Digital Nomads tools
Providing Digital Nomads secure and successive Serving and Earning tools, to build a life they don't need a vacation from.
Employment a la cart
Facilitating freelance engagement, insuring businesses gets the best for their needs, as soon and only as much as they need.
---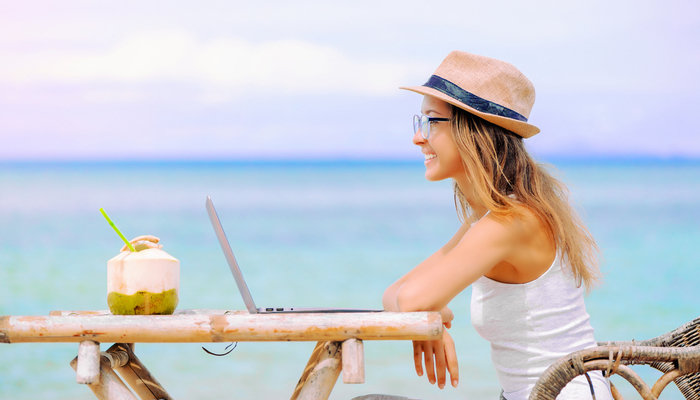 What is the gig economy?
Embedding Freelance Workers and customers to benefit from each other
The gig economy has undoubtedly been one of the biggest trends to affect the workforce in the past few years. A gig economy is a free market system in which temporary positions are common and organizations contract with independent workers for short-term engagements. According to Intuit, the gig economy – everything from consultants, to drivers, to caregivers – currently represents 34 percent of the American workforce and is expected to grow to 42 percent by 2020. Upwork predicts the majority of the U.S. workforce will be freelance by 2027
A broad definition of "gig economy" would accurately be described as an environment in which temporary positions are common and organizations contract with independent workers for short-term or ad hoc engagements.
The U.S. Bureau of Labor Statistics' preferred term, "contingent worker," aligns well with that definition of the gig economy, referring to temporary forms of employment that have existed long before the Ubers of the world.

From 1996 to 2005, the GIG Inc. used several iterations of its GIG Work Survey (GWS), which analyzed "contingent work" and "alternative employment arrangements." In it, the GIG Inc. defined contingent workers as those "who do not have an explicit or implicit contract for long-term employment." This definition included a wide range of alternative employment arrangements, such as workers employed by a temp agency or contract company, on-call workers, freelancers, and independent contractors. Economists Lawrence F. Katz and Alan B. Krueger, research associates at the National Bureau of Economic Research, uphold the definition in their study, but expanded it to include "workers using an online intermediary," such as Uber.
---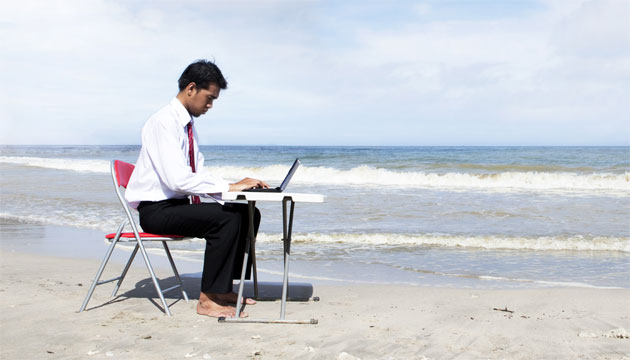 The Growth of the Gig Economy
The millions of freelancers, contractors, temps and on-demand workers in the worldwide workforce all have one thing in common: They're all part of the ever-expanding gig economy.
While these independent and often short-term, temporary employment arrangements haven't quite killed the traditional 9-to-5, the number of workers voluntarily picking up gigs – either as a side job or their full-time source of income – continues to grow.
---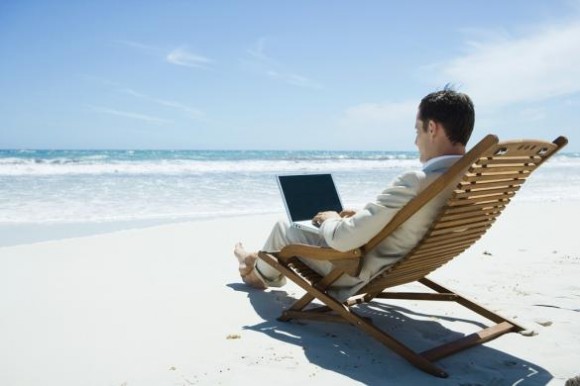 How big is the gig economy?
36 percent of the nation's workforce. Much of the jobs growth in the last 10 to 15 years has occurred in nontraditional, alternative ways of working. What people want is changing. They are working longer, learning more, and seeking a better balance between work and home. Not everyone wants to engage only as a full-time employee, and organizations don't always want that either." From the globalization of commerce, to the innovation economy, companies around the world are looking for flexible talent. Everything also really points to more technology-driven needs and there is not enough talent in the places people would like to hire and not as many businesses that are looking to hire permanently. They want more flexibility to try to be faster to market and retain more flexibility in how they build their teams and their organizations.
The gig economy's growth has been remarkably rapid over the last decade. In 2005, the final year of the Bureau of Labor Statistics, a United States government agency, estimated that alternative employment arrangements accounted for 10.1 percent of U.S. employment. The 2017 Freelancing in America study by the Freelancers Union and Upwork estimated that nearly 57.3 million Americans – or 36 percent of the nation's workforce – are now freelancing, most of whom do so by choice (63 percent).





How many people work in the gig economy UK?
In the U.K. alone there are an estimated 1.1 million people working in the sector. Not all gig workers are alike however, so a recent paper by Prudential makes fascinating reading.
They attempt to analyze the gig economy across three generations of American worker: Millennials, Generation X and Baby Boomers, to explore how each generation approaches their work, what their motivation is and how the nature of the work impacts their life.
Understanding the gig economy
The paper builds upon previous work undertaken by Prudential into understanding the gig economy, and attempts to understand how the nature of the sector impacts different people at different stages of their life. Perhaps unsurprisingly, the analysis found that people use the gig economy very differently at the various stages of their life.
For instance, Millennial gig workers were most likely to proactively work in this way as they found the flexibility and freedom of the work most in line with their long-term aspirations. By contrast, gig workers in Gen X and Baby Boomer generations were much more likely to enter into gig work because of circumstances outside of their control. This then contributed to a general sense of dissatisfaction with their circumstances among Gen X gig workers, who were much more likely to prefer to move back into a traditional, full-time job.
The report expressed particular concern about the financial implications for this group as their precarious situation makes it hard to save sufficiently for their retirement. Indeed, a worrying 63% of Gen X gig workers revealed that they were struggling financially, which is comfortably more than those from the other two age groups.

Where did the term gig come from?
Gig is slang for a live musical performance. Originally coined in the 1920s by jazz musicians, the term, short for the word "engagement", now refers to any aspect of performing such as assisting with performance and attending musical performance.

---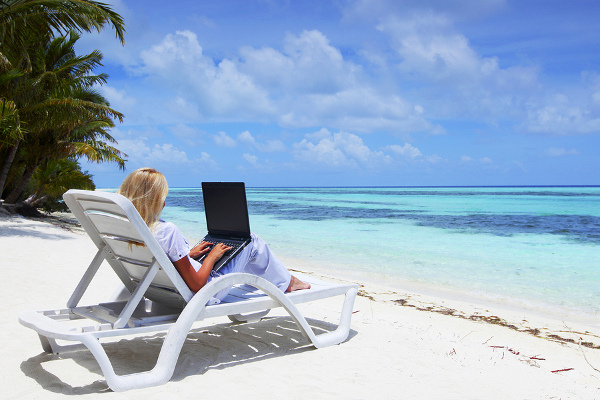 Who works in the gig economy?
The current state of gig work
The demographics of gig workers contradict a common narrative that it's all millennials looking for a sense of freedom or simply taking the work they can get in a tough job market. A recent GIG Inc. survey of 71,000 global freelancers found that more than half of all respondents were under 30, 1 in 3 U.S. respondents was over age 50, proving that professionals of all ages are taking advantage of gig work.
Since 2008, an alternative work is more common among older workers and more highly educated workers, and the workforce has become older and more educated over time.
---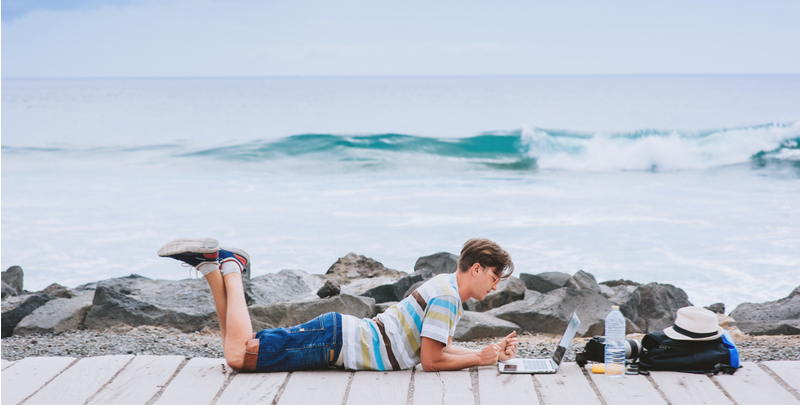 What kind of work are they doing, and how much do they earn?
More than half of the gig economy's jobs come from five main industries: IT, healthcare, education, construction, and professional and business services. Other notable categories of industry in the gig economy include community and social services, personal care, legal services, transportation and warehousing, information and communications, and public administration.
According to GIG Inc.'s research, freelancers worldwide charge an average of $19 per hour (admin and customer support gigs have the lowest average of $11 an hour, while legal services rake in $28 an hour on average). Nearly half of those surveyed work 30 to 50 hours per week, and more than 80 percent focus on one to three jobs at once.

---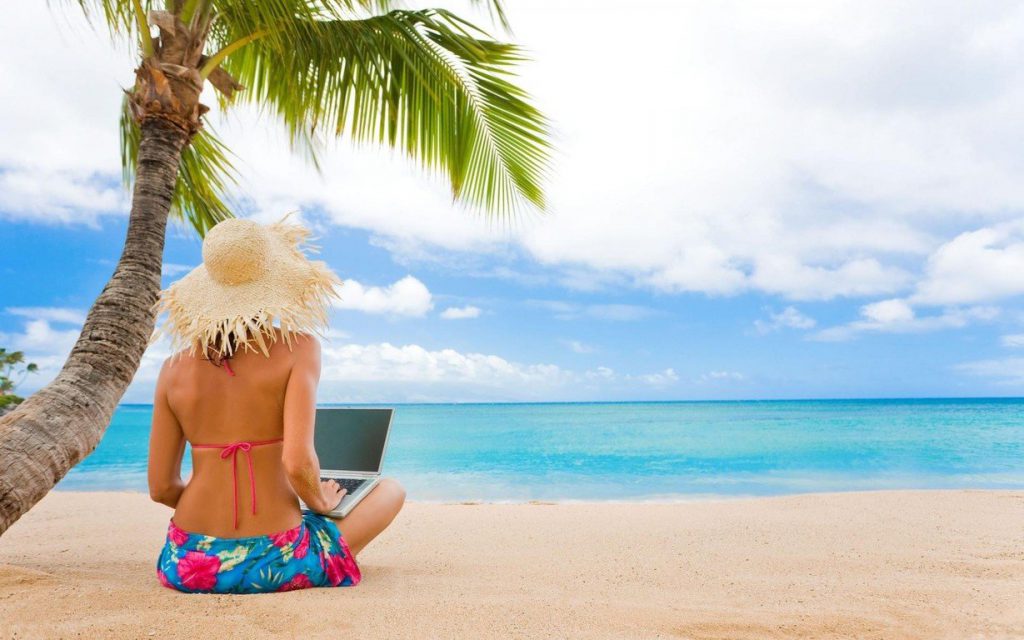 Digital Nomads
Why do they do it?
For professionals who freelance by choice – that is, not because they couldn't find better work elsewhere – motivations for getting into gig work vary greatly.
These are the most common reasons people want to join the gig economy:

Greater flexibility
Being their own boss
Better work-life balance
Less stressful work environment
Opportunities to learn and advance their career
More meaningful work
Better pay/side income
Greater respect and empowerment
Despite the downsides of the gig economy – reduced access to insurance and retirement benefits, lack of financial security, low job security, etc. – it seems that the freedom this type of work affords is enough to make professionals want to give up their traditional 9-to-5 and join the contingent workforce.
A GIG Inc. survey found that 58 percent of people with side gigs want to turn them into a full-time career, and earlier this year. CNN reported that the gig economy is expected to include 43 percent of American workers by 2020.

Even if the pay is less, which isn't always the case, freelancing means freedom in how you work. People love that.




---
---